Hey there Boils and Ghouls! It's our favorite time of year, in celebration for this spooky season we've put together an evil audio potion with sounds from more horror movies than you can imagine! Listen if you dare! We've hosted the show on the web so that it can be Halloween anytime you please!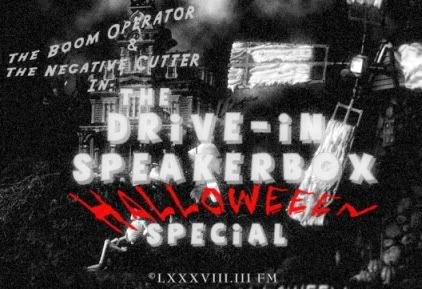 Click the image to start the download!

Happy Halloween from The Boom Operator & The Negative Cutter!

-Show originally aired October 30th 2006 at 8pm CST on 88.3 FM, Fayetteville AR.